Paw Manners
tesimonials
Read what our clients have to say about their experience with us.
What our clients have to say about paw manners: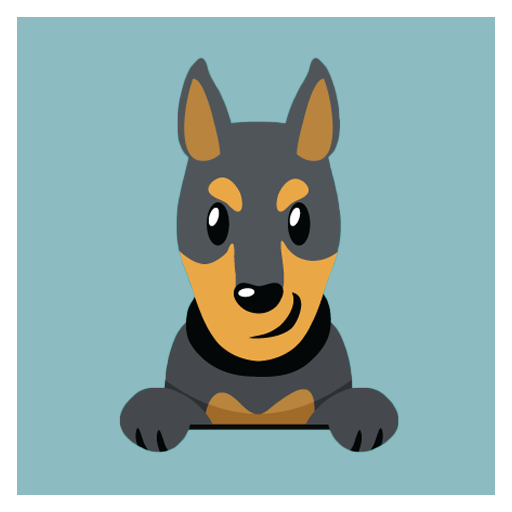 "Best Decision We Ever Made"
After just one week of having our puppy working/boarding with Seth we saw a major difference in the puppy biting, furniture biting, leash walking and multiple other typical puppy habits. Best decision we ever made. Seth is extremely knowledgeable and overall a great guy.
Tyler Moore
- American Bulldog
"Look no Further than Paw Manners"
I wish I could rate higher than five stars! Seth's professionalism, willingness to go the extra mile, and incredibly approachable demeanor are only surpassed by his knowledge and expertise with dog training.

His focus on positive-only reinforcement with our puppy was a welcome difference from the other training programs we had looked into and I feel it is a HUGE positive that sets his program well above the rest!

Seth was regularly in communication with us - providing us updates on the training, as well as pictures and videos of our pup as he was going through the various exercises or just looking cute.

We'll be sending our pup back for Off-leash training in a few weeks and can't wait to be able to take our pup on walks without needing a leash!

If you're looking for dog training, look no further than Paw Manners!
Michael Dorsey
- Cockapoo
"Highly Recommend"
I have 2, 5 month old French bulldogs that were out of control and would not listen to me. We contacted Seth and he recommended the 5 week board and train. We were reluctant about them leaving us for so long but decided to do it. Seth kept in great contact with us of their progress. And after only 4 weeks he brought them home to us. They are still the same playful puppies but their manners are amazing. They listen to us way better. Thank you Seth. I would highly recommend him if you are frustrated with your dog this made all the difference.
Heidi Durocher
- French Bulldog
"He Came Back Top Notch"
Did such a great job with my GSD. I had no worries the whole time my dog was gone and he came back home top notch, definitely worth it. My dog is in way better condition than before trained , I highly recommend!!
Michael Kresmery
- German Shepard
"Dedication to Craft"
Seth's dedication to his craft and the well being of dogs is astonishing. His ability to pinpoint the root cause of behavioral issues, and correct them is amazing. I would highly recommended his service to anyone who truly wants to have a great relationship with their dog.
Colby Hall
- Doberman Pinscher
"Showing You the Right Way"
Seth is an amazing dog handler and a great guy and will work with you on whatever you're wanting to accomplish with your dog. He's very good at explaining and showing you the right way of doing things. I will definitely be recommending him to anyone in the future.
David Maxwell
- Active Dog
"Highly Recommended"
Seth was highly recommended to us when we needed training for our Doberman Pincsher puppy. Amazing trainer and program!
Marcie Jackson
- Doberman Pinscher
"Contemporary and a Positive Approach"
I have worked in law enforcement for over 30 years. Seth and I worked years together in the K9 Unit. His approach to training is contemporary and a positive approach. He has the back ground and experience to work through even the most stubborn and dominant breeds. You won't be disappointed. 2*
Mike Ard
- German Shepherd
"Helped Us Understand the Breed"
Seth is an amazing trainer. He truly has a passion for not only making sure your dog is trained properly, but makes sure you are as well. Our female we brought to him was our first Belgian Malinois. He really helped us understand the breed as he taught us how to work with her. The way he trains his dogs is very involved between sessions and at home work, which our girl needed. It was amazing to see how our little puppy turned from wild and crazy, to well trained and obedient. Seth really has an understanding of what dogs need to be able to thrive in their training. I have recommended him to many people, and will continue recommending him to everyone I know!
Jessica Durocher
- Belgian Malinois
"Well Versed in Dog Training Techniques"
Could not ask for a better experience. Seth is well versed in dog training techniques and is able to instruct owners on how to continue with them at home to ensure success with our fur babies. Seth is a great guy with a positive and caring attitude Highly recommend Paw Manners!!
Michele Ware
- Goldendoodle
Would you lIke to share your experience with Us? If so, Fill out the form below. We would love to hear from you!
How was your experience with Paw Manners Dog Training?